As women, we understand that breast soreness does happen, especially as a symptom of premenstrual syndrome, or PMS. Does it happen to you during your early menopausal stage too? Well, you are not alone in this case, because many other women experience this symptom! Why does this happen, and how do we address breast tenderness? Let's learn more about it.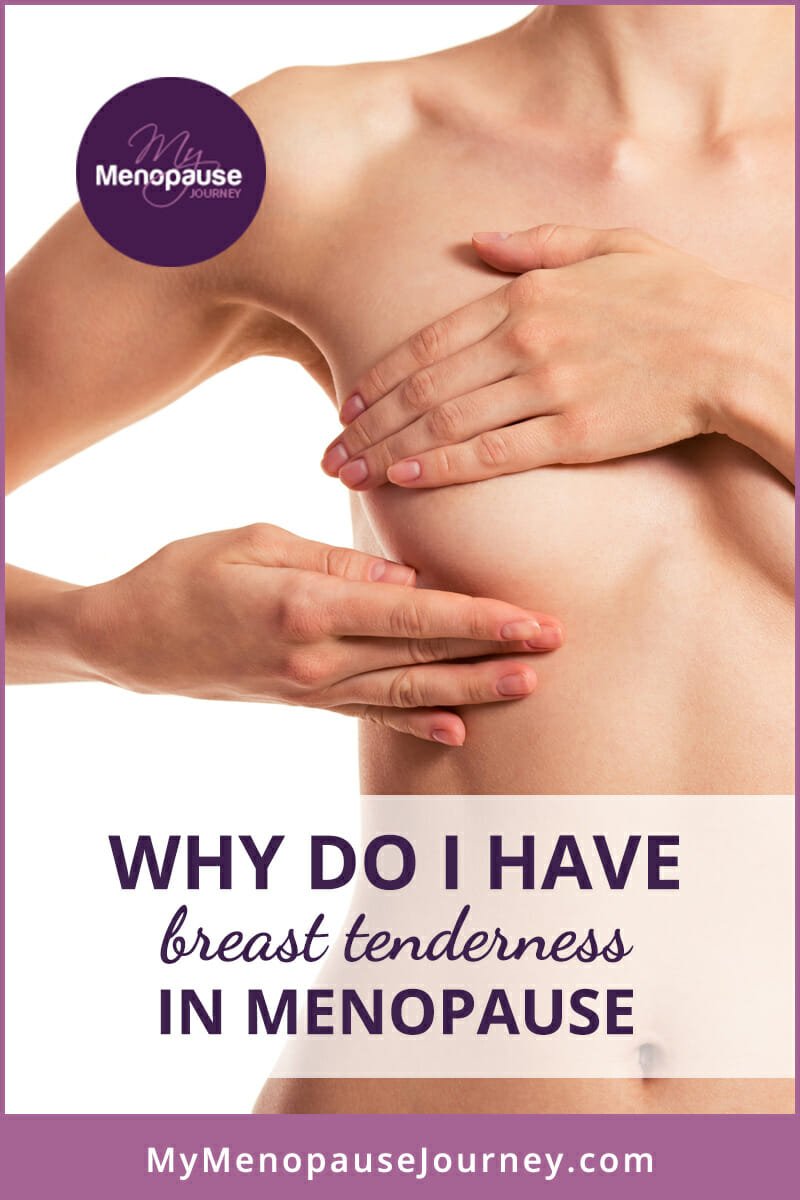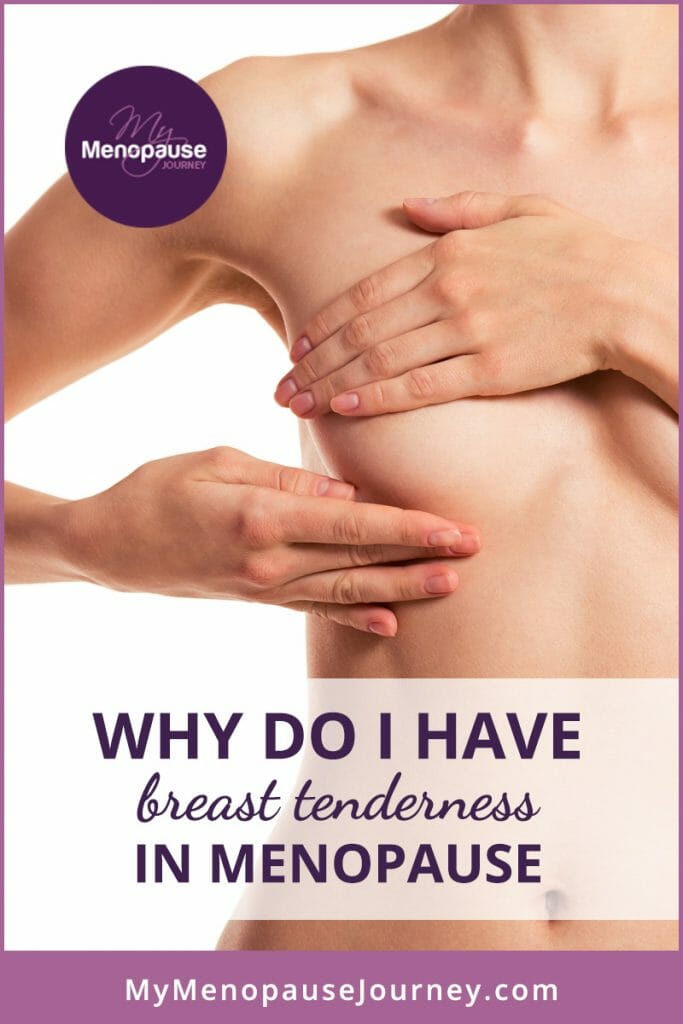 My breast hurts! Why is this happening?
Breast tenderness or mastalgia is common in menopausal women, especially during the perimenopause stage. Although it may also occur during postmenopause, it is more common before actual menopause begins.
Breast tenderness comes in two forms
Cyclical – This commonly happens in relation to your menstrual periods. This is also known as fibrocystic breast change, which is a normal phase in our menstrual cycle. This occurs as a result of the changes in our hormone levels, especially

estrogen

.
A few days before your monthly menses, you may feel that one or both of your breasts will swell, be painful to the touch, and feel lumpy. There's no specific duration to the symptoms, since they are highly dependent on the length of your menstrual cycle. On average, you can feel it one to four days before your menses begins. However, these symptoms will subside when your menses ends.
Non-Cyclical – This form of breast tenderness occurs intermittently. It may cause pain to one or both breasts. The pain can be concentrated in one location or the entire breast. It is often caused by trauma to the breast, a cyst or a benign tumor. This is not related to your menstrual cycle, and it commonly happens during the actual menopausal and postmenopausal stages.
Why women experience sore breasts during menopause
Having tender breasts in menopause is often related to water retention. Due to changes in hormonal levels (fluctuating or diminished levels of estrogen and progesterone), water pools in some bodily tissue, including the breasts. The extra fluid in our breast tissue make them tender and swollen. This usually happens while you are nearing our menstrual period, is a common PMS symptom. Additionally, if you are under hormone therapy or are using birth control pills, it is possible for you to experience sore breasts.
Another cause of breast tenderness could be too much estrogen in the body. If you experience breast soreness while receiving Hormone Replacement Therapy or HRT, make sure to tell your doctor about it. You might need to check your hormone levels and adjust the dose.
Some other causes of breast tenderness are not related to the menstrual cycle. Here are a few:
Infection of the breast (mastitis)
Breast engorgement from lactation
Abscess
Side effect of medications, commonly heart or psychiatric medications
How Do I Manage Breast Tenderness?
Although many women experience breast tenderness, it is important to note that it is highly manageable. If you feel something unusual or sense that something is wrong, see your doctor. Here are some simple tips to help manage breast tenderness.
Give your breasts some loving attention
When one or both of your "girls" feel tender, one way to calm them down is through breast massage! This improves blood circulation in the area and reduces swelling. Regular breast massage has many benefits. In fact, according to some studies, breast massage reduces the risk of breast cancer! Experts suggest breast massage as part of your breast care routine. The benefits to your body are listed below:
Improves blood circulation and promotes lymph drainage. As a result, toxins are flushed out of the breast area.
Decreases swelling, releases tension and reduces tightness.
Maintains the shape of your breasts, increases their size, and prevents sagging.
Provides an analgesic effect, therefore helping to ease soreness and tenderness.
Increases your sensitivity, therefore increasing pleasure and improving orgasm.
Releases youthful hormones. As a result, it helps you look younger!
Releases oxytocin, known as the love hormone, which reduces stress and depression!
These benefits are all good reasons to do breast self massage. As you perform massages regularly, you can also inspect your breasts for unusual lumps. Here's a simple guide to breast self massage through a video by the Toronto Breast Health Clinic! (5.36 minutes)
When you are in the shower, you can also simply do a gentle massage from the center of your breast to your armpits. Use oil or soap and water to make it easier to perform the massage. You can also use breast massage oils such as Viva Naturals Organic Fractionated Coconut Oil.
Lather with essential fatty acids
As an added bonus to the positive effects of breast massage, use oils with essential fatty acids to help decrease breast tenderness. Essential oils, such as evening primrose oil, are rich in essential fat, which has an anti-inflammatory effect. They are known to have other healing benefits as well, such as improving memory and delaying the effects of aging. Just take a few drops of this oil and apply it gently on your breasts for pain relief.
Fill your body with vitamins and minerals
The most important vitamins for breast pain are vitamins B, C and E. As for minerals, calcium, magnesium and selenium may help. These vitamins and minerals are also known to alleviate breast pain and reduce tenderness, swelling and related problems.
Ditch some of your favorite foods
Breast tenderness may grow worse because of certain foods and their ingredients. To make sure that pain, tenderness and inflammation of the breasts are relieved or avoided, you may want to remove these foods from your diet or reduce your intake.
Salt, salty foods, chips
Ice cream, chocolates and soft drinks
Beverages high in caffeine, since they are inflammatory
Peanut butter, mushrooms and pickles, which are highly allergenic and may cause inflammation

Hydrogenated oils

, like those found in margarines
Choose a healthy lifestyle
Eat more food that is high in fiber. Fibrous foods like fruits, vegetables, legumes and whole grains promote excretion of excess estrogen in the body. This helps relieve breast soreness, too.
Avoid smoking and alcohol consumption. Cigarette smoke breaks down

elastin

, which maintains firmness of the skin and tissues. For this reason, it is common for the breasts to feel sore when women smoke or consume alcohol.
Manage your weight
Excess fat accumulation may increase hormone sensitivity. As a result of erratic hormone levels, it may increase the likeliness of breast soreness. Therefore, maintaining a healthy weight not only helps you manage breast tenderness, but will also help with menopause in general.
Read our post about Weight Problems and How to Deal with Them to learn more.
Get good bra support for your girls
Wear support bras instead of underwire bras. To choose the right bra, make sure it cups your breasts well. If you feel tender breasts at night, you may want to wear a bra to bed as long as it feels comfortable for you. Get rid of old and stretched-out bras because they no longer provide enough support.
Use warm and cold packs
Warm packs – These improve blood circulation to the breast area. They reduce pain and tenderness as a result. Simply wet a small towel with warm water and apply it to each breast for 10 to 15 minutes.
Cold packs – These can reduce pain and swelling. Wrap ice cubes in a towel or wrap frozen vegetables in paper towels and apply them to each breast for 10 minutes.
What more can I do if I have tender breasts?
Many women fear that when they feel sharp pain in the breast, they may have cancer. However, there's good news! Breast pain is rarely a symptom of breast cancer, no matter what age group you're in, according to the Harvard Health Publications. However, if you think the pain is severe or too frequent or is associated with fluid discharge from your breast, consult your physician about it.
In conclusion, having tender breasts in menopause may not be a serious concern. However, it helps considerably if you are able to take care of your body and decrease the risk of developing any health problem.
Have you suffered from breast tenderness? What did you do to relieve it?
Sign up for our Newsletter and follow us on Facebook, Pinterest and Twitter for updates.
References: